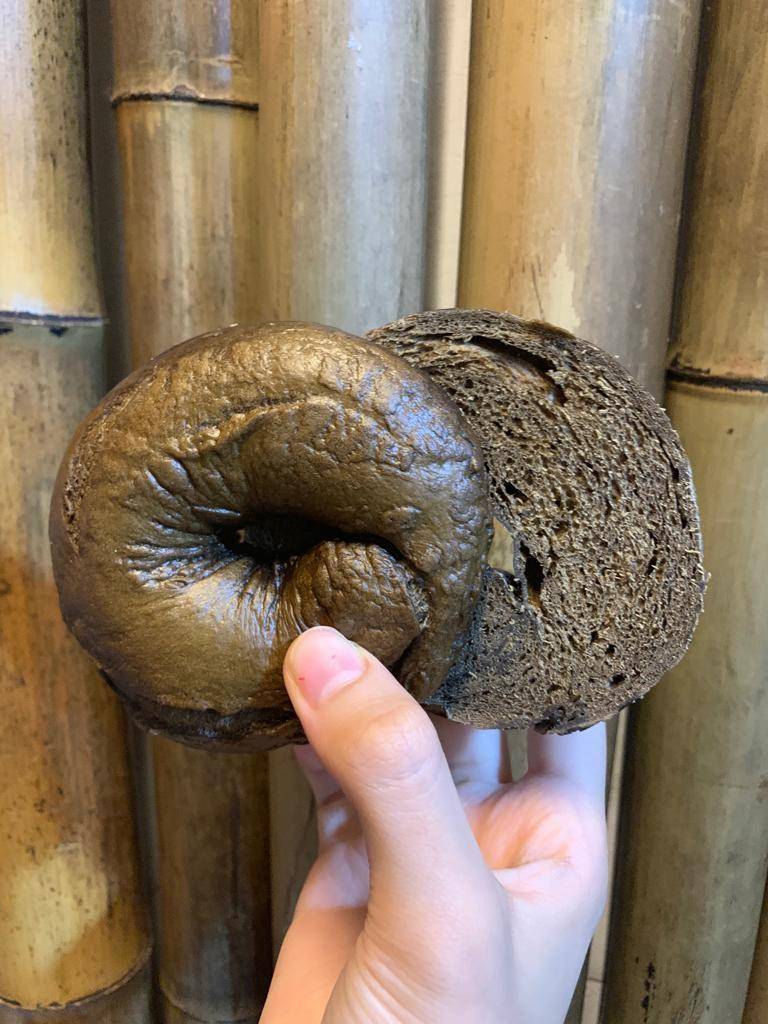 Frozen Hojicha Bagel (Bag of 3)
Packed with antioxidants and fibre, the Japanese savory recipe is made with the traditional Hojicha powder that gives you a pleasantly bitter taste.
Japanese Hojicha Powder + Malt + Flour + Salt + Water + Fresh Yeast
Take the bagel out of the freezer and put it in the refrigerator to defrost overnight. You can either:
1. Slide the bagel into the oven and bake for 5 mins at the temperature of 200°C. No preheating is needed.
2. Toast it in halves. (Not for those with stuffing)
3. Steam for 8 mins.
Amount per serving: Calories 328 (17% DV), Total Fat 0.9g (2% DV), Sat. Fat 0g, Trans Fat 0g, Sodium 314mg (13% DV), Total Carb. 66g (22% DV), Dietary Fiber 3g(12% DV), Total Sugar 1.9g, Protein 12.4g (25% DV). Percent Daily Values (DV) are based on a 2,000 calorie diet.
---