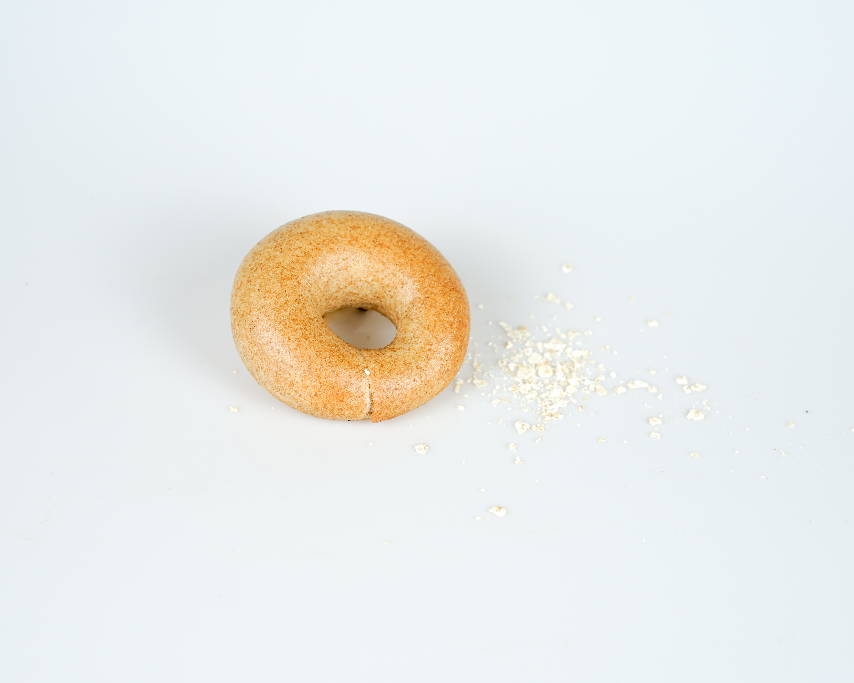 Frozen Whole Wheat Bagel (Bag of 3)
Start your day off right with the authentic taste of whole wheat. High in fibre but low in fat, the bagel will keep your digestive system, heart and mind healthy.
Whole Grain Wheat Flour + Flour + Malt + Salt + Water + Fresh Yeast
Take the bagel out of the freezer and put it in the refrigerator to defrost overnight. You can either:
1. Slide the bagel into the oven and bake for 5 mins at the temperature of 200°C. No preheating is needed.
2. Toast it in halves. (Not for those with stuffing)
3. Steam for 8 mins.
Amount per serving: Calories 313 (16% DV), Total Fat 1.8g (4% DV), Sat. Fat 0.2g, Trans Fat 0.8g, Sodium 276mg (11% DV), Total Carb. 65g (22% DV), Dietary Fiber 7.4g(30% DV), Total Sugar 1g, Protein 12.3g (25% DV). Percent Daily Values (DV) are based on a 2,000 calorie diet.
---