Blueberry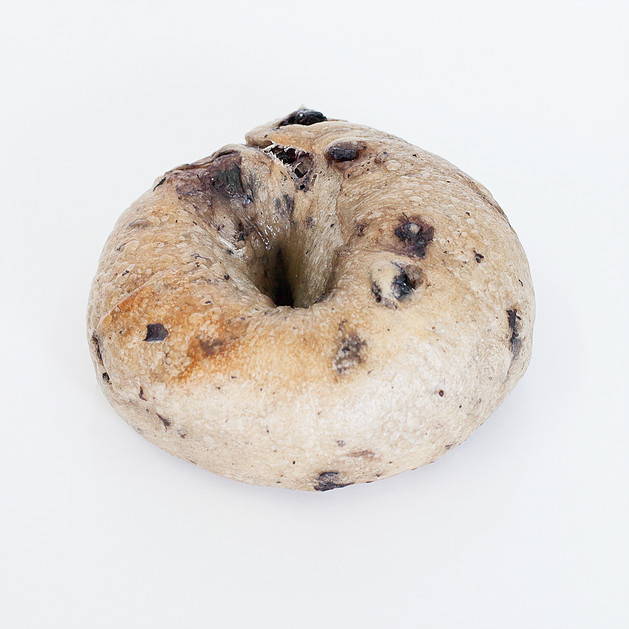 Frozen Blueberry Bagel (Bag of 3)
High Gluten Flour + Blueberries + Salt + Malt Syrup + Yeast + Water
TOASTER Defrost until soft enough to cut and toast until golden brown.
OVEN Reheat for 6-8 minutes in a pre-heated oven from frozen at 180 degrees (160 if fan assisted).
MICROWAVE Defrost until soft enough. Sprinkle the bagel with water and microwave it for 30 seconds.
ELECTRIC HOT PLATE Cut it half, place in frying pan, cover to retain heat & moisture and cook on a low/medium heat until warm all the way through.
Amount per serving: Calories 331 (17% DV), Total Fat 1g (2% DV), Sat. Fat 0g, Trans Fat 0g, Sodium 537mg (22% DV), Total Carb. 69g (23% DV), Dietary Fiber 2g (8% DV), Total Sugar 12g, Protein 10g (20% DV), Percent Daily Value (DV) are based on a 2,000 calorie diet.