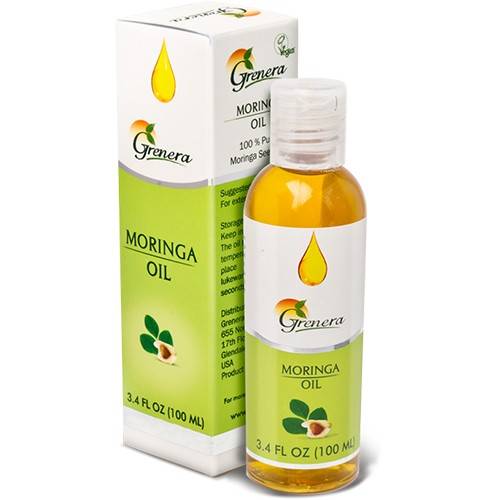 MORINGA Oil - GRENERA (100ml)
The formula of Moringa Oil is rather simple, which directly winds down the possibilities of causing skin allergies. With over 70% of oleic acid, it restores the oil content that our skin needs. As it is similar to our skin's composition, it gets absorbed quickly and our skin condition can be balanced to a refreshing and light-kind of state. As early as the ancient Egyptian era, Moringa Oil was already seen as a great skincare routine that works against the dry climate and huge temperature differences in the desert area perfectly, it was even adopted by the famous Cleopatra in her beauty regime!

✓ Suppress the growth of various bacteria
✓ Prevents acne and blackheads
✓ Helps with eczema, scars, psoriasis and dermatitis

✓ Strengthen our hair by treating our hair with abundant vitamins and minerals.
✓ Helps fight split ends and reduce dandruff.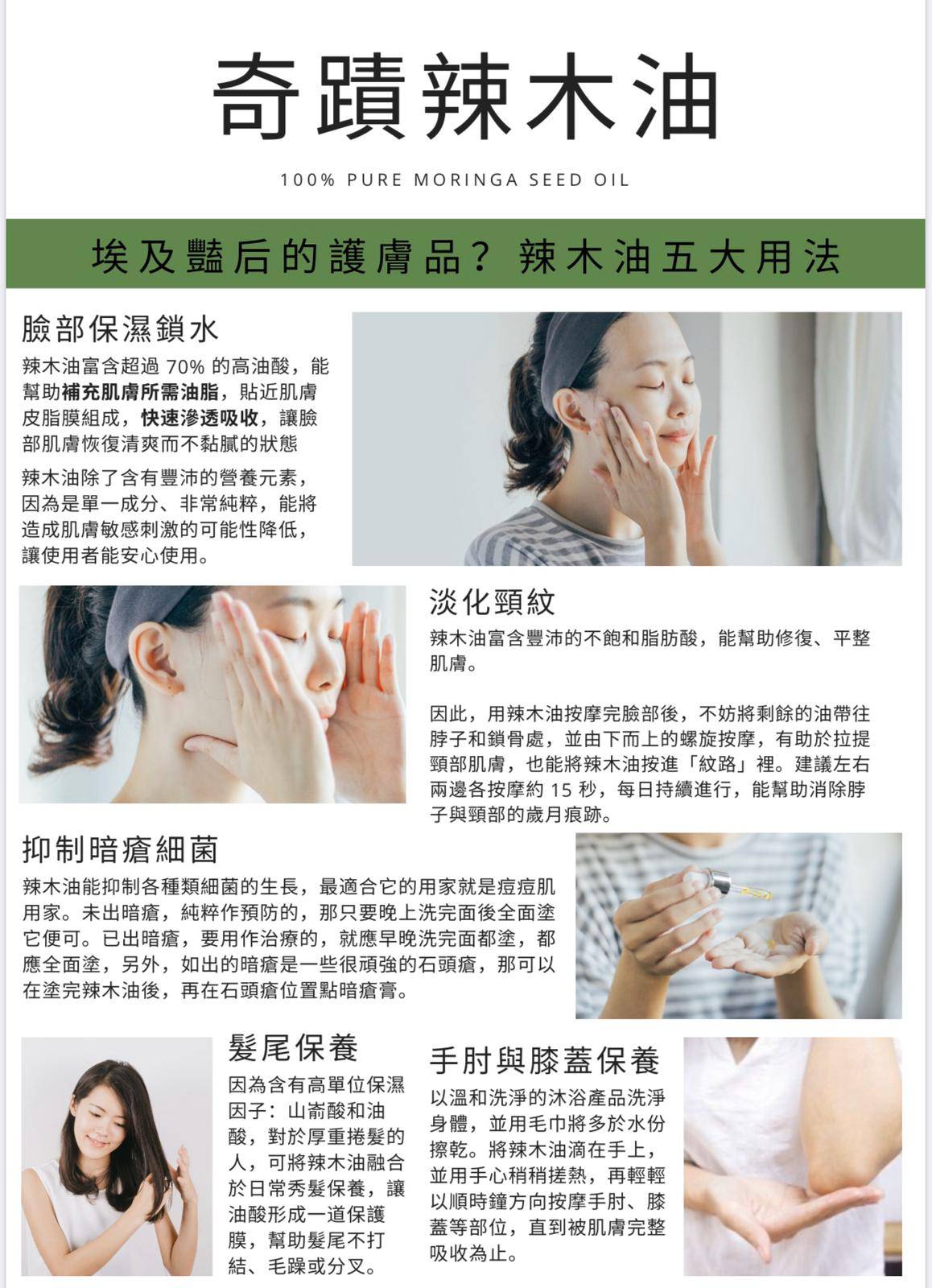 Ingredients: Moringa Seed (Cold Pressed Oil)
---
1. We follow the 'Zero Packaging' concept and most of our products could be sold in amounts based on your needs.

2. Products will be wrapped in kraft paper zip bag for the ease of delivery

3. The above products sold would be delivered by usual SF delivery. Products would come in separate packages if bagels and superfood powder are ordered in one transaction.

4. Delivery cost varies based on the weight with an additional $12 with each kg starting from $30 for under 1kg (e.g. $42 for under 2kg)
5. We will process the order and will ship it in 1-3 working days.